A healthy cake which is delicious and easy to make. The preperation takes only 15 minutes and the total time 2h 20min. The recipe is for 12 servings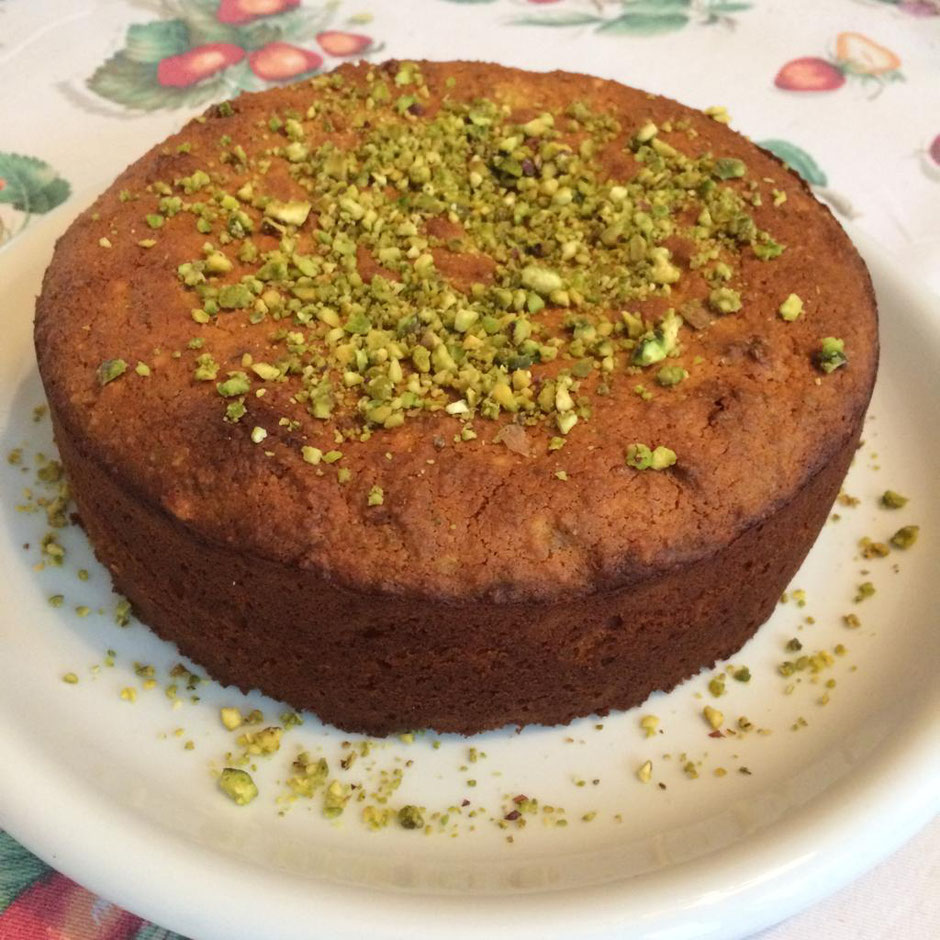 Ingredients
100 g pistachios (shelled and unsalted)

220 g carrots in pieces

150 g butter in pieces, at room temperature (and a little more to coat)

70 g sugar

4 eggs

200 g ground almonds

100 g grated coconut
Utensils
Oven, baking paper, springform pan (Ø 24 cm), rack
Preparation
1. Preheat the oven to 180°C.
2. Line a springform pan (Ø 24 cm) with baking paper and then grease it with room temperature butter.
3. Put the pistachios in the mixing bowl and chop for 3 secs/step 7. Remove 1 tablespoon from the mixing bowl for sprinkling and set aside.
4. Put the remaining pistachios in a bowl and set aside separately.
5. Place the carrots in the mixing bowl and chop for 6 sec/speed 5. Add to the bowl with the pistachios and set aside.
6. Add the butter to the mixing bowl and melt for 2 mins/100°C/speed 1. Transfer to another bowl and set aside.
7. Add the sugar and eggs to the mixing bowl and beat for 3 mins/speed 4. 
8. Add the ground almonds, shredded coconut and reserved melted butter and beat for 30 secs/speed 4.
9. Fold in the carrots and reserved chopped pistachios and mix for 10 secs/speed 4. Finish mixing with the spatula. Pour the batter into the prepared tin and spread evenly with the spatula.
10. Bake for 45-50 minutes (180°C). 
11. Remove from the oven and leave to cool in the tin for 40 minutes. 
12. Then remove from the tin and place the cake on a wire rack. Leave to cool for another 40 minutes or so.