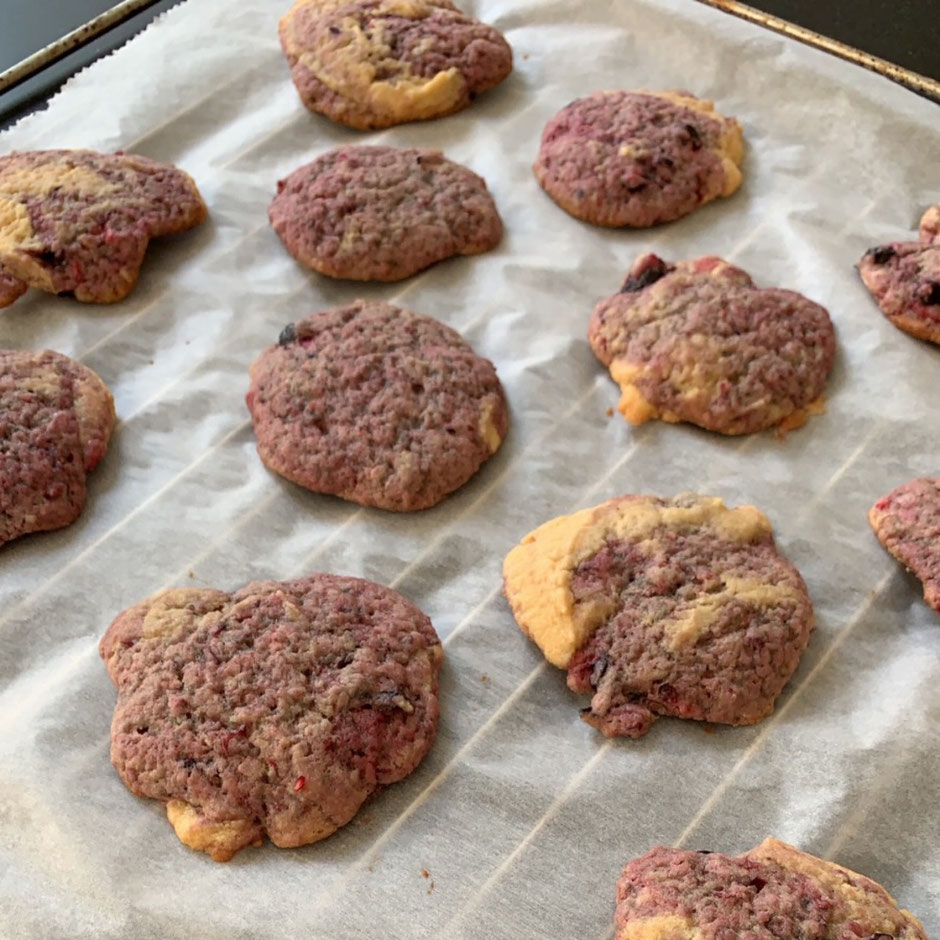 Ingredients
100 g brown sugar
1 egg
2 teaspoons vanilla sugar, homemade or 1 teaspoon vanilla extract
180 g flour
½ teaspoon baking soda
½ teaspoon baking powder
1 pinch of salt 
85 g blueberries 
20 g red berries
PREPARATION
1. Preheat the oven to 180°C. Line two baking trays with baking paper.
2. Add the butter, sugar, brown sugar, egg and vanilla sugar to the mixing bowl and mix for 2 minutes / speed 3.
3. Add the flour, bicarbonate of soda, baking powder and salt and fold in for 40 secs / speed 4.
4. Add the berries and mix for 30 secs / speed 2. Shape the dough into walnut-sized balls using two teaspoons and place them 5 cm apart on the prepared baking trays. Bake the baking trays with the cookies one after the other for 10-12 minutes (180°C) until golden brown. Leave the cookies to cool on a cooling rack before serving or storing in a biscuit tin.