This one of Chelsia´s favourites: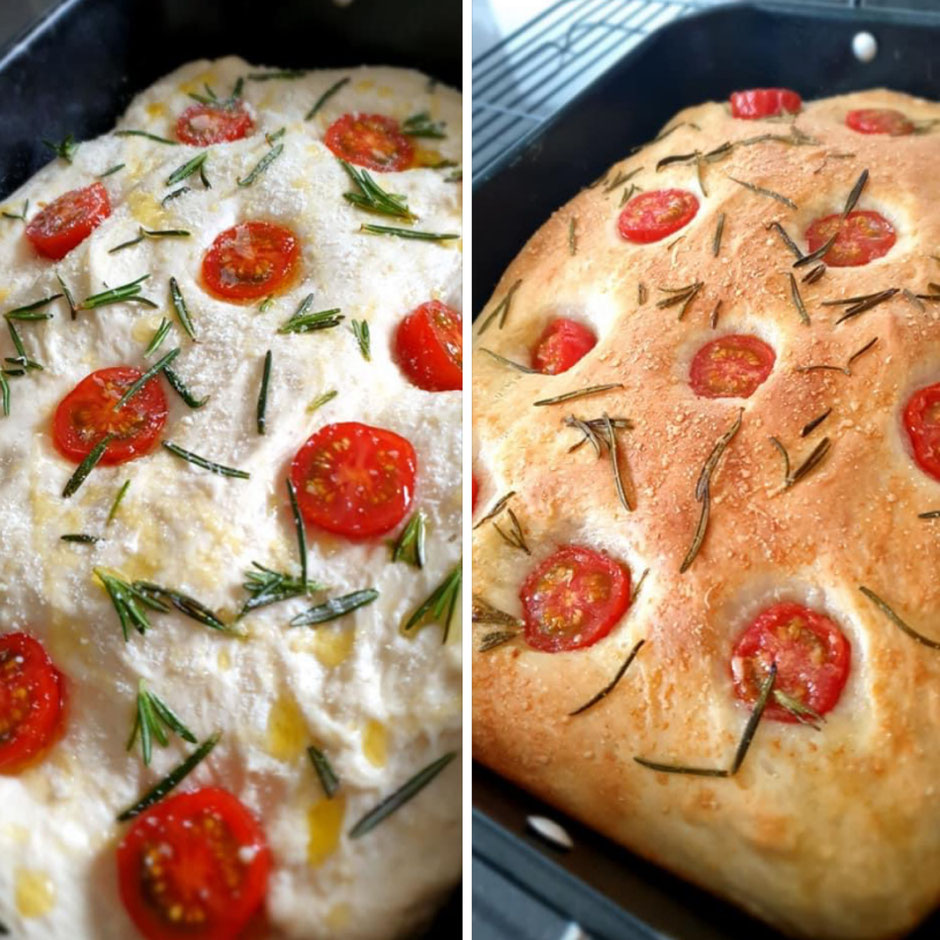 Ingredients
500 g strong white bread flour
½ tsp sugar
1 ½ tsp dried instant yeast
30 g olive oil
350 g water, warm, plus extra for sprinkling
1 tsp fine sea salt
30 cherry tomatoes, halved
2 Tbsp fresh rosemary leaves, chopped
1 tsp coarse sea salt 
PREPARATION
1. Lightly oil a large bowl and large piece of cling film then set aside
2. Place flour, sugar, yeast, oil, water and fine sea salt in mixing bowl then mix 20 sec/speed 6. Knead 2 min/kneading function.
3. Transfer sticky dough to oiled bowl. Return mixing bowl to base and spin remaining dough off blades 5 sec/speed 6. Scrape out excess dough and add to bowl. Cover with prepared cling film and leave to prove until doubled in size (approx. 1-2 hours). Towards the end of rising time oil a large baking tray then set aside.
4. Spread dough out on prepared baking tray with aid of oiled spatula then leave to prove a further 30 minutes.
5. Preheat oven to 220°C.
6. Using oiled fingertips, make indentations all over the risen dough and press tomato halves, cut sides up, onto the dough. Sprinkle evenly with rosemary needles, coarse salt and the extra water, then drizzle with olive oil. Bake 20 minutes (220°C) or until golden brown.
7. Allow to cool on baking tray for 5 minutes then transfer to a wire rack. Eat warm or allow to cool completely.
From: Focaccia - Cookidoo® – das offizielle Thermomix®-Rezept-Portal