This one of Begona´s favourites: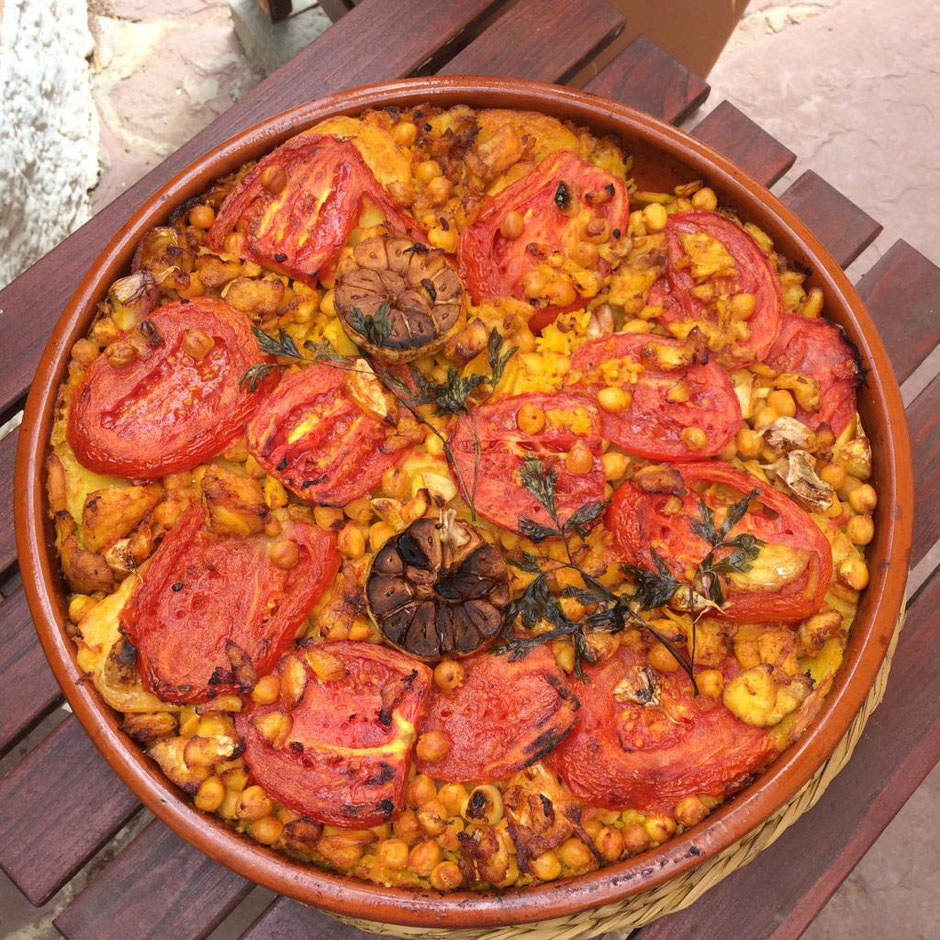 Ingredients
For the broth and meat for the rice:
250 g cooked chickpeas (washed and drained)
1 small veal bone (shank or knee)
1 small piece of smoked ham
1 chicken thigh with skin (approx. 200 g)
200 g veal (shank or flank)
1400 - 1600 g water
1 teaspoon salt
1 chorizo sausage cut into 3-4 pieces
1 ripe tomato, halved
80 g potatoes cut into 1 cm thick slices
For the rice:
50 g bacon cubes
70 g extra virgin olive oil
1 unpeeled garlic bulb
60 g chopped canned tomatoes
300 g round grain rice
1 teaspoon paprika
1 pinch of saffron threads
or ½ teaspoon food colouring
PREPARATION
For the broth:
1. Put 20 g of cooked chickpeas in the mixing bowl. Put in the basket with the bone, ham hock, bacon, chicken and calf meat. Pour in the water (until the contents of the basket are almost covered with water) and the salt and programme 40 min/100°C/speed 1.
2. Arrange the Varoma dish with the chorizo and tomato, 230 g cooked chickpeas and the potato. Cover the Varoma and programme 20 min/flavour/Varoma temperature/speed 1. 
3. Remove the Varoma and set aside. Remove the basket using the notch on the spatula. Strain the stock through a fine-mesh sieve and set aside. Place the boned and chopped meat in an earthen casserole dish.
Finishing the rice dish in the oven:
1. Preheat the oven to 200°C.
2. Place the bacon, oil and garlic in the mixing bowl and roast for 6 min/120°C/rotation counterclockwise/spoon speed.
3. Add the chopped tomato and fry for 2 min/120°C/rotation counterclockwise/spoon speed.
4. Add the rice and fry for 3 min/120°C/rotation counterclockwise/spoon speed.
5. Add the paprika and saffron and 800 g of the reserved stock.
6. Check the salt level and pour the contents of the mixing bowl into the prepared casserole with the meat, add the chickpeas and mix well. Top with the chorizo, potatoes and tomatoes.
7. Bake for 20-30 minutes (200ºC). Serve immediately.