This cake can be prepared glutenfree, too.  Substitute all-purpose gluten-free flour in place of all-purpose regular flour at a ratio of 1:1.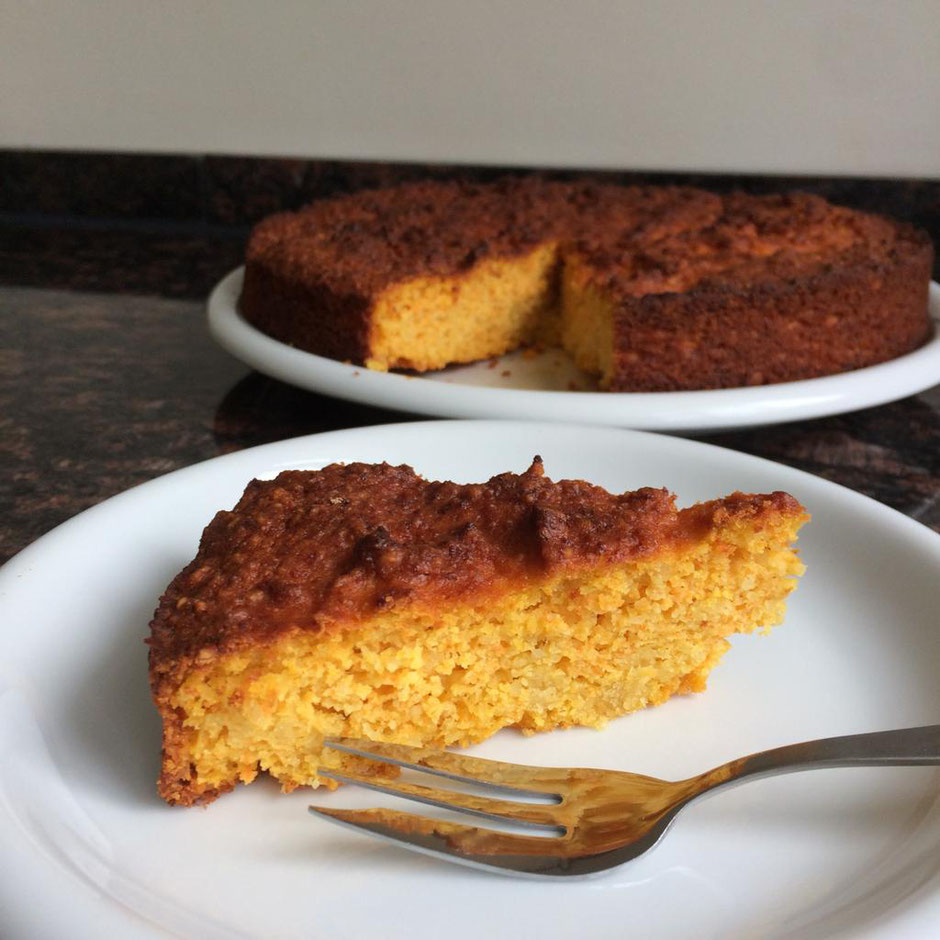 Ingredients
1 teaspoon of butter (to grease the mould)
150 g sugar
6 - 8 strips of lemon peel (yellow part only)
300 g carrot, peeled and diced
4 eggs
80 g baking flour (and a little more for flouring the baking tin)
15 g baking powder
1 pinch of salt
300 g ground almonds
PREPARATION
1.Preheat the oven to 180°C. Grease the baking tin with butter and flour.
2. Place the sugar and lemon peel in the mixing bowl and pulverise for 20 sec/speed 10.
3. Using the spatula, lower the ingredients to the bottom of the mixing bowl, add the carrots and chop 20 sec/speed 5.
Add the eggs and beat 5 sec/speed 7.
3. Add the flour, baking powder, salt and ground almonds and mix 6 sec/speed 4. Finish mixing gently with the spatula.
4. Pour the batter into the prepared baking tin. Bake for 40 minutes (180°C). Turn out onto a wire rack and allow to cool (approx. 40 minutes).